Accumulator Betting – Which Are the Top Acca Betting Offers Today?
Accumulator betting, or "acca betting" as it is also known, can be a very lucrative form of betting. However, like other forms of betting it does come with its risks, but the payouts can be huge. Accumulator bets can be placed on a number of different sports events, from football, to rugby, to tennis. Unlike other forms of betting, an accumulator bet does not just rely on the outcome of one game for it to be a win or lose. For this reason, accumulator bets can sometimes be considered riskier than a straight win or lose bets. If you are thinking about placing an accumulator bet and want to know more about what it involves, then keep reading.
What Is Accumulator Betting and How Does It Work?
An accumulator bet is a bet that relies on the outcome of several sporting events. For example, a number of matches in a league. To win a bet, all of the games that you have bet on as an accumulator must achieve the predicted outcome. So, for example, if you place an accumulator bet on the outcome of 4 football games with the prediction of the score being a draw in each of the games, you will win the bet. As stated, this does involve more risk than a standard bet, as if the score of one of the games turned out to be 2-1, your bet would then be void and you won't be able to claim any winnings, even if the other 3 games resulted in a draw. There are a number of types of accumulator bet, familiarising yourself with these will help you decide which is the right type for you.
Latest Acca Betting Offers
Make at least a six selection football accumulator bet. If one selection loses, then dafabet will refund your stake up to £30 as a free bet. T&C\'s Apply, visit dafabet for the full participation details and Terms & Conditions
Dafabet info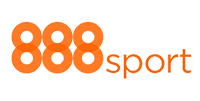 Earn a DOUBLE WINNINGS token for the weekend\'s action when you bet on the UCL. Place at least a three-fold bet worth €5+ each on the Champions League/Europa League ACCAs to receive a 100% PBT (max bet €5) for the weekend
888sport info
Enjoy up to 60% extra cash when you bet on Accas on the Premium Sportsbook at 10bet. What makes this ACCA bonus special is that you can include selections from any sport, all leagues and competitions and all betting markets - the choice is yours. The more selections you make, the bigger the cash bonus that will be added to your winnings.
10bet info
Types of Accumulator Bets
Double – A double accumulator bet means that you are betting on two 'selections'. A 'selection' is a series of games that you choose to bet on the outcome of. Unlike a standard accumulator bet, which relies on one 'selection', a double accumulator bet will only pay out if both 'selections' reach the desired outcome.
Treble – A treble accumulator bet follows the same principle as a double bet, the only difference being that the bet is made on 3 'selections'. If any of the games in the three selections do not meet the predicted outcome that you placed your bet on, you will not win. The more selections that you make, the greater the winnings can be.
Four-Fold – A four-fold accumulator bet is a bet made on 4 different 'selections', much like 'double', and 'treble' bets, all 'selections' must be met for the bet to pay out. A four-fold bet can increase your winnings significantly from a double or triple bet, but the risks are much greater.
Five-Fold – The Five-Fold accumulator is a bet made on 5 different selections, it follows the same principles as other accumulator bets.
Examples
For example for a 'Double' bet, one 'selection' could be four teams to draw in four games in one league, and your second 'selection' could be a bet on four other games with various scores, for example, win, win, lose, draw. In order to win the bet, both 'selections' must meet the outcome that you bet on, with the example given above, that would be an outcome on 8 games in total. If one of the 8 games doesn't turn out the way that you wanted it to and the other 7 did, you will lose the bet.
A 'treble' could look like this:
Game 1. Arsenal – Chelsea: Chelsea to win
Game 2. Liverpool – Chelsea: Liverpool to win
Game 3. Manchester United – Southampton: Southampton to win
A 'four-fold' could look like this:
Game 1. Millwall – Bradford: Draw
Game 2. Bristol City – Aston Villa: Aston Villa to win
Game 3. Blackburn – Brentford: Draw
Game 4. Exeter City – Plymouth Argyle: Plymouth Argyle to win
A 'five fold' could look like this:
Game 1. Arsenal – Chelsea: Chelsea to win
Game 2. Liverpool – Chelsea: Liverpool to win
Game 3. Manchester United – Southampton: Southampton to win
Game 4. Southampton – Arsenal: Arsenal to win
Game 5: Aston Villa – Norwich: Draw
These are just some examples of how these types of accumulator bets can look for football bets, the same format is used for
rugby betting
also.
Each-Way Accumulators & Non-Runners
Each Way – Each-way accumulators are mainly associated with horse racing, an each-way bet is an additional bet that can be added to a horse/ multiple horses in a 'selection'. An each way bet generally pays 3 places, so for example, you bet on a horse to win but the horse comes in third place, you would still win a small amount back if you placed an each-way bet. However, if a horse in a 'selection' of accumulator bets doesn't win but you have also placed an each-way bet on that horse, you will only win the each-way portion of the bet. This means the rest of the accumulator will be void.
Non-Runners – If you have placed an accumulator bet on a number of horses and one horse in a 'selection' is a non-runner, you will not lose the accumulator. However, non-runners void a 'selection' and change your bet. For, example if you have placed a four-fold bet and a horse in one of the 'selections' is a non-runner, your bet will then turn into a treble.
Which Are the Best Markets for Accumulator Betting?
WDW (Win, Draw, Win)
– This means betting on a home win, a draw, or an away win, like the examples listed above.
BTTS (Both Teams To Score)
– This type of accumulator simply means that you bet on both of the teams to score during a game. These are the most basic forms of accumulators in football betting and are ideal for beginners. Each bookmaker will offer a variety of markets, it's a good idea to see which ones are available through your chosen bookmaker, and also if they offer any
betting loyalty programs
.
How Big Are the Possible Winnings With Accumulator Bets?
The winnings from accumulator bets can be huge, Dean Clay won over £92,000 from a £2.00 football accumulator bet. In 2011, another man won close to £600,000 from an 85p accumulator bet. The possible winnings are all dependent on the type of accumulator and the stake that you choose, but accumulators can make you very rich indeed.
126559

Visitors have already used a bonus
11482

Visitors have subscribed to the newsletter