Sportingbet Free Bet Offer – Receive £50 as a Free Bet in September 2023
Sportingbet

Free Bet & Bonus Offers
This review will discuss the Sportingbet free bet and some of the reasons which make this betting company one of the best in the gambling industry. Sportingbet is one the largest betting companies and is regulated by the Malta Gaming Authority. It is listed on London's AIM stock market and is owned by GVC Holdings PLC. The company has over 700 employees and is licensed in five countries which have offices in the UK, Uruguay, Philippines, Israel, Malta, and Ireland. Sportingbet which was founded in 1997 currently handles over £1.1 billion a year. There are numerous offers and promotions available on the site which the company has used purposely to attract more customers while still maintaining the already registered. Both the new and existing clients will find different offers which might change from time to time depending on the company's policy, but you can be assured that you will always get an offer which suits your profile.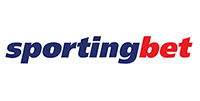 18+ | Get up to £50 in FreeBets, an Odds Boost Token, 20 Free Spins and £10 Casino Bonus when you sign up to sportingbet today. Get rewarded as you complete our 4 Welcome Challenges, plus get an extra £20 FreeBet when you complete all 4. | T&Cs apply
Step-by-Step Guide for Obtaining Sportingbet Free Bet
The process of obtaining a Sportingbet free bet is easy and only takes three easy steps.
Sign up for an account at Sportingbet site
Place a bet of £10 on any betting market
Get a free bet of up to £50 deposited to your account if your bet loses.
Other
Sportingbet

Bonus Offers

Apart from the free signup bonus on Sportingbet, there are other bonus offers which you can enjoy once you have already signed up for an account with the company. Such offers encourage clients to keep on betting on various markets and to stay longer on the site so as to increase their winnings.
Sportingbet Deposit Bonus
Sportingbet, like it is with most of their competitors, offers the welcome free bets bonus and rewards their existing customers. Nonetheless, the deposit bonus is available for their Republic of Ireland and the UK new customers. Players can comfortably signup at their tablet, mobile or computers to qualify.  There are no promo codes used in redeeming this bonus however a new player must place a bet and will only receive the £10 free bet if that initial bet loses.  Nevertheless, some depositing options are excluded from this Sportingbet sign up bonus such as PayPal, Neteller, Ukash and Skrill/Moneybookers. Further, any bet which is subject to use cash out does not qualify to get a bonus. It means that a player must be cautious in ensuring that they fit within the conditions that guarantee them the deposit bonus. The player is enticed to play using the bonus free bets with rules that raises the possibilities of winning substantial amount even with very little amount of funds deposit. Sportingbet appears to have learnt that hunting for customers involves giving them attractive baits and ideas. They currently have enough of betters to keep the business running, yet they still need more and more to realize the desired business growth.
Sportingbet No Deposit Bonus
No deposit bonuses are offered periodically throughout the year, ensure you check out sporting bet promotions regularly so not to miss out.
Sportingbet Mobile Bonus
The use of smartphones has become so common in the last few years and many gamblers are using their mobile phones to bet on various betting markets while on-the-go. Sportingbet Company has a way of rewarding its customers who use their mobile site or apps on a monthly basis. The client who places the most winning bets every month on the mobile site or app is eligible to receive £250 in free bets. Customers can download the Sportingbet app on their iOS or Android-powered devices to enjoy the betting markets which are available on the main site.
Sportingbet

Bonus Code

A bonus code is a method used by companies to attract new customers to their services where they are rewarded once they register and enter a specific code. These codes may be available to existing customers or affiliates who give them out and in return enjoy a commission once you sign up under their unique code. Sportingbet offers bonus codes from time to time on various sporting events to increase their customer reach and encourage more clients to sign up with them. Currently, there are no bonus codes being offered by Sportingbet or listed in

Sportingbet reviews

for any of their bonuses or ongoing promotions apart from the three sign up bonuses. You can, however, expect to get some bonus codes when major leagues start up.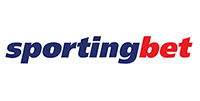 18+ | Get up to £50 in FreeBets, an Odds Boost Token, 20 Free Spins and £10 Casino Bonus when you sign up to sportingbet today. Get rewarded as you complete our 4 Welcome Challenges, plus get an extra £20 FreeBet when you complete all 4. | T&Cs apply
Other
Sportingbet

Promotions

There are other Sportingbet promotions which are available on their site from time to time and which clients can take advantage of to increase their earnings. These promotions are not available to all clients and you have to check the terms and conditions of the company to check whether you qualify for a specific promotion.
Accumulator Bonus
Sportingbet encourages its clients to bet on multi-betting markets at once by offering accumulator bonuses. Although the risks of betting on many betting activities are high, customers can still enjoy some bonus if they lose on only one bet out of five in accordance with the company's terms and conditions. Clients can check the offers page to see the available promotions which they can take advantage of and have more winnings in their gambling activities.
25% Acca Bonus
The aim of every gambler is to increase his winning to ensure a decent amount to be withdrawn and to be used on the next betting activity. At Sportingbet, you can enjoy a 25% bonus if you win five or more markets in a football accumulator if the multi-bet that you have selected has a minimum price of 1.5. The maximum stake which you can bet to enjoy the 25% Acca Bonus is £500 and the maximum bonus which you can receive after winning is £1,000. On the other hand, this bonus can be enjoyed with a minimum stake of £5 making it one of the most popular bets which any gambler can play on. The bonus can be played by both Sportingbet online and mobile clients.
Football Accumulator Insurance
In most cases, gamblers may place multiple bets but only one team lets them down and their bet loses. At Sportingbet, if you place a multi-bet of five football matches and only one match lets you down, the company will return up to £25 as a free bet. This will occur over and over if only one team loses out of the five until you win to withdraw or use the funds to bet on other matches. The minimum stake to play on this offer is £5 and all the odds must be 1.5 or greater to qualify for a winning.
Tennis Accumulator Insurance
The terms and conditions of this kind of bonus are very similar to those of the football accumulator insurance. The only notable difference is that you can place a bet of as low as 1.25 on all the five selected markets.
Price Boosts
In some cases, Sportingbet introduces price boosts which can increase the odds of the gamblers. These price boosts are selected during various matches and leagues and can be accessed from the company's website. The price boosts are easy and have high odds and the company offers the minimum and maximum number of betting markets which can be selected on various occasions. For example, Sportingbet may opt to give its customers a price gift to their customers who bet on five clubs to win a match on a certain day. In cases of Premier league games, the company may choose five big clubs like Chelsea, Arsenal, Manchester City, Manchester United and Liverpool. If a client places his bet on all the five clubs to win their specific matches, he will have an odd of about 5. Some of these price boosts are straightforward and the chance of winning the bet is higher as compared to other choosing other teams. Sportingbet also dictates the minimum and maximum stake which clients can stake on the matches chosen as price boosts.
Enhanced Odds
There are instances when Sportingbet offers enhanced odds which are higher than the normal odds for various betting markets. This encourages gamblers to bet on selected matches which are chosen by the company. For example, if the normal bet for a match between Chelsea and Manchester United is 1.5 for home and that of Arsenal versus Liverpool is 1.7 for away win, combination normal odds will be 2.55. The company may choose to enhance these odds if you choose them in the same way to an odd of about 5.5. This will escalate the normal odds by almost 2.5 and hence encourage more players to bet on the chosen enhanced odds. The outcome, however, may not be very probable and clients may choose not to use the enhanced odds after their own analysis.
Loyalty Programme
Sportingbet may choose to award its most loyal clients with attractive odds or bonuses for using their services on a regular basis. To qualify for such promotions, clients need to bet on various markets regularly and constantly regardless of whether they are winning or losing. In some instances, Sportingbet may come up with a loyalty program which rewards clients who have placed bets with their company on a daily basis for a duration of one week. This strategy is implemented to encourage clients to bet often with Sportingbet with an anticipation of a reward.
VIP Programmes
There are clients who specialise in staking high on various betting markets and Sportingbet has a way of rewarding such customers. To ensure that you are in the VIP program, you should make sure that you make high amount deposits and in most cases, you are betting on the maximum required stake according to the company's terms and conditions. The company, however, reserves the full right to choose who should be in their VIP program and enjoy some of the services that common members don't. These services at times may include having your own customer care representative who you can get through to, fast and efficient in case of any queries or complaints without having to follow the normal queue or waiting time of the common players. In other cases, the company may give its VIP clients some privileges like accessing higher odds to various betting markets as compared to customers who are operating common accounts. The aim of the company is to encourage more customers to deposit a high amount of funds and consequently stake maximum bets on the various betting markets being offered by the company.VIP should also be aware that the company reserves the right to degrade their accounts if they do not adhere to their terms and conditions set by the betting company. It is, therefore, advisable for the VIP members to consult with the customer care support on issues that they are not sure of and which may degrade their accounts.
If You Don't Like Any of These Sportingbet Offers, Why Don't You Try This?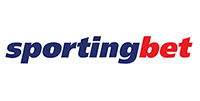 18+ | Get up to £50 in FreeBets, an Odds Boost Token, 20 Free Spins and £10 Casino Bonus when you sign up to sportingbet today. Get rewarded as you complete our 4 Welcome Challenges, plus get an extra £20 FreeBet when you complete all 4. | T&Cs apply
The minimum deposit amount is low.

The cumulative odds are low
It is limited to some payment methods only
If you like Sportingbet, check their latest free bet offers: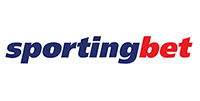 18+ | Get up to £50 in FreeBets, an Odds Boost Token, 20 Free Spins and £10 Casino Bonus when you sign up to sportingbet today. Get rewarded as you complete our 4 Welcome Challenges, plus get an extra £20 FreeBet when you complete all 4. | T&Cs apply
Overview of
Sportingbet

Free Bet and Bonus Offers

The free bet offered by Sportingbet is a great strategy of welcoming new customers to use their betting services. The company, however, may want to consider opening the free bets offers to all gamblers regardless of their countries of origin so as to encourage more customers to sign up with the company. Bonuses, on the other hand, good for clients who prefer staking on multi bets as they can still get some bonus if one bet loses.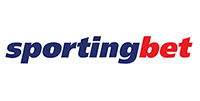 18+ | Get up to £50 in FreeBets, an Odds Boost Token, 20 Free Spins and £10 Casino Bonus when you sign up to sportingbet today. Get rewarded as you complete our 4 Welcome Challenges, plus get an extra £20 FreeBet when you complete all 4. | T&Cs apply
Sportingbet

 Free Bet

Sportingbet offers free bets for new clients who sign up with them to encourage more clients to sign up with the company. The process of acquiring the simple bet requires clients to not have registered with the company before. You will receive £50 free bet to your account after signing up and betting with a minimum of £10 on any betting market and that bet losing. There are, however, terms and conditions which clients need to adhere to so as to enjoy the free bet. The Sportingbet free bet is only available for new customers in the UK and Ireland. More so, all qualifying bets need to be placed at 1.5 or greater odds and the wagering requirements are equal to three times before you can withdraw the bonus. Sportingbet free bet is valid for 14 days after you open an account with the company which will become invalid after the time elapses and cannot be used to bet on any betting market.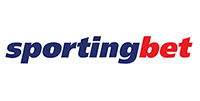 18+ | Get up to £50 in FreeBets, an Odds Boost Token, 20 Free Spins and £10 Casino Bonus when you sign up to sportingbet today. Get rewarded as you complete our 4 Welcome Challenges, plus get an extra £20 FreeBet when you complete all 4. | T&Cs apply
126559

Visitors have already used a bonus
11482

Visitors have subscribed to the newsletter