Get the Finest Mobile Betting Offers ->> Download the Following Betting Apps
Gambling has come a long way since it began, as advances in technology have made it more convenient, more user-friendly, and even more enjoyable. Mobile betting has been around for years, but the market has expanded significantly as smartphones have become ubiquitous. There is little you cannot achieve with a smartphone these days, as bookies have rushed to make their offerings mobile-friendly. It isn't hard to see the appeal. We want gambling to be convenient so that it can fit neatly into our lifestyles. Mobile betting apps enable users to place bets and play casino games anywhere in the world, at the touch of a button. It is no wonder mobile gambling has become so popular, but this popularity means it is important to discover which mobile offerings are best.
Check the Latest
Mobile Offers

!
How to Find the Best Mobile Betting Offers in the UK?
Sportingbet offers a fantastic mobile betting offer every month, where the customer who places the most successful bets via either the app or mobile website will receive a £250 free bet. Bets that qualify for this promotion can be from any sport, have any odds, and have been placed either before the game or during play. Duplicate bets do not count, so you cannot bet multiple times on a single event and expect to win.
Once received, the £250 free bet must be used in its entirety, and it is non-refundable. This mobile offer is an excellent way to earn free football bets, and a £250 could earn a fair chunk of winnings!
Sportingbet info
10bet have a mobile cashback bonus that is given on a weekly basis. Receiving it is simple – simply play at the mobile casino, and if you make a net loss in a week (measured from Wednesday to the following Tuesday) you will receive 10% of that net loss as a cashback bonus. This bonus can go as high as £100, and will be credited to your account every Wednesday that you are eligible.
The 10Bet cashback bonus money has a high rollover requirement, but it can be used at the 10Bet Casino, the 10Bet live casino, and the 10Bet mobile casino, so there are many opportunities to get the required turnover.
10bet info
Can You Use Mobile Offers On Anything Other Than Sports Betting?
In short, yes!
Mobile offers are very commonly found for slots and casino games. Bingo is also very popular as a mobile app. Many bookies have mobile offers catering to these markets, not just to sports betting.
Do You Need To Download the Mobile App of the Bookie to Use the Mobile Offer?
The vast majority of the time, you do not need to download a specific app to access a mobile offer. Most mobile bonuses and offers apply to a bookie's mobile site as well as their app. Some bookies with mobile offers don't have an app at all! Mobile sites are typically carefully designed for use on mobile devices, so if you do not want to download an app, there is usually no reason to.
Occasionally, a mobile offer will be app-specific. This will be outlined clearly in the offer's terms and conditions, and this possibility is one of many reasons it is vital to read these to learn more about any offer that interests you.
The Top 3 Bookie Apps In The UK
Sportingbet provides a fantastic betting app for UK players. Its design is both intuitive and visually pleasing, and it has a very robust set of features. You can find all the sports you would find on the website, and there is a nifty "quick bet" feature to make betting even more convenient.
Sportingbet info
10Bet have one of the best mobile apps for betting around. It's simple to navigate, and always functions perfectly. There are a huge range of sports on offer and is perfect for sports bettors. The app is available for iOS devices from the App Store, or for Android devices from the 10Bet website.
10bet info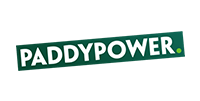 Paddy Power have an incredible range of mobile apps, and each is well=crafted and a delight to use. For iOS devices, available apps include the sports app, games, bingo, live casino, and poker. Each iOS app is available from the App Store. For Android, there is a sports app, a bingo app, a live casino app, and a bet calculator. Each Android app is available from the Paddypower website.
Each Paddypower app comes with the full functionality you can find on its desktop website, in a much neater package! The range of options available is brilliant and truly makes mobile betting a pleasurable experience.
Paddy Power info
Can You Combine Mobile Betting Offers With Other Promotions?
Which offers can be combined depends on the exact promotion. Typically, you cannot combine any promotions on a bookie's site, but exact rules vary. Scope out the terms and conditions to see which rules apply to you, but a good rule of thumb is to expect that the more potentially lucrative an offer, the less of a chance you can use it in conjunction with other offers. Smaller bonuses, on the other hand, are more likely to be combinable.
Are There Any Specific Conditions That Apply To Mobile Offers?
The terms and conditions vary so much from offer to offer that it is difficult to generalise. Typically, you can expect the terms applicable to a mobile offer to be broadly comparable to the terms of a similar desktop website offer. Mobile offers generally come with similar restrictions and turnover requirements to those of other offers.
The only major difference is that mobile offers will generally only apply to what you do on mobile – whether on an app or on a mobile site. This means you generally cannot play slots using an app, then play slots using a desktop site, and expect both to count towards your mobile offer. That said, terms and conditions vary greatly from offer to offer, so read those of every offer you use rather than get caught out.
Positives

& Negatives of Mobile Betting Offers
Mobile betting offers are a fun way to introduce you to mobile betting.

They will often apply to everything you can do on mobile, so you will be able to use your bonus flexibly.

Mobile betting is convenient, so you will be able to use your bonus anywhere.

Getting through turnover requirements for bonuses is often much easier on mobile.

Usually, mobile bonuses do not affect your ability to use any desktop promotions with a bookie.
The range of mobile offers is often not as broad as the other promotions available.

Mobile bonuses are often not as large as some of the others – though there are exceptions!

Not every site has a well-designed mobile app or site, so sometimes using mobile offers can be clunky.
126559

Visitors have already used a bonus
11482

Visitors have subscribed to the newsletter