Find the Latest Football Offers and Start Betting!
Football betting has turned out to be one of the most popular and lucrative forms of sports betting. There are so many football offers on the market currently, suited for both football experts and gambling fans who are just out to make a profit. With the right approach and some basic knowledge, anyone could make handsome returns out of soccer bets.
The football betting market is flooded with bookmakers featuring incredible odds and amazing football betting offers. They cover a wide range of football leagues from all over the world and also offer different types of soccer bets. For beginners, you can bet based on the final results of the game which is the easiest kind of prediction. Soccer experts with better knowledge and finer analysis of the game have a wider range of bets to take on.
What Markets Are Available for
Football
Scorer/Match Specials
Under this market, you can either place your bet for the first goal scorer or anytime goal scorer. If your wager is on the first goalscorer, it means that your player has to score first, and own goals are not considered for settlement. In case the first goal is an own goal, the second goal is considered and if your prediction is correct then your bet is settled. In the event that your player is not among the starting 11 and by the time they come in the team has already had a goal scorer, then you lose the bet. Within the market, you can also bet on each way odds. The second category in the market gives you odds for anytime goal scorers, meaning that your chosen player is bound to score a goal anytime during the official 90 minutes of the game. You can also use scorers to make scorecasts and wincasts. With scorecasts you predict the first or last player to score a goal and the correct score of the team at the end of the match. With wincasts, you wager on the goal scorer who must score at any time of the match and you predict a win for their team as well.
Half Markets
This is one of the market categories with the highest odds. You place your bet based on half-time and full-time results of the chosen match. If you decide to place your bet under this market, you have a range of 9 possibilities to choose from. You can place your bet on a half that you predict will have the most goals. You can also back a team to win either of the two halves of the match. Another possible prediction could be a team will either score or fail to score in any of the two halves. The most popular prediction under the market is the HT/FT category, and it attracts many people due to its ability to pay out fortunes if the correct predictions are made. Extreme predictions come with the highest odds. For example, predicting a win for a home team at the end of the first half and a win for the away team by full time. You can also wager for your chosen team to win both halves, meaning the team has to score more goals than the competitor in both halves. In case they score more goals than the opponent in the first half but fail to score any goal in the second half, you lose your bet even if the opponent failed to score as well.
Corner/Cards/Stats
These bets are categorised in the over/under market. Under the cards market, you can make a prediction on the total number of cards that will be given to both teams by the end of the match. Each card has points attached to it. The yellow card might be awarded 1 point and the red card 3 points. For example, Everton are playing Sunderland and you predict over 10.5 and the number of cards in the match gives a total value of 10 points, then you lose your bet. For corners, you can make your prediction for either of the two teams, home and away, or both. The bet only counts for corner kicks, but it is a very probable market since as many as 3 corner kicks can be awarded to a team in quick succession. Another statistic that you can wager on is the over/under on the goals scored. For example, Manchester City and Manchester United are clashing in a derby and you place your bet on over 3.5 goals to be scored in the match. If by full-time City scores 2 and United 3, then you win the bet since the total number of goals scored in the match is 5, which exceeds 3.5. You can also gamble further and predict whether the total number of the given statistics will be odd or even.
Goals
This market allows you to make your predictions and place your wagers based on the goals scored during the match. They are also known as goal bands and you can bet on either of the two teams, both teams, the entire match or either half. The goal bands are grouped into 6+, 4-5, 2-3 and 0-1. These numbers are the expected outcome of your chosen odds. For example, if Chelsea is playing Arsenal and you predict 4 to 5 goals by full time and Chelsea ends up beating Arsenal 3-2 you win the bet since the final goal tally is 5. If only 3 goals are scored in the entire match, then you lose your bet since the number is lower than your prediction.
Handicaps
Within this market, the odds are more balanced and the stakes are higher. Handicap bets mean that a team has an advantage over its opponent and the handicap margin is applied to the end results of the game. For example, Manchester United are playing Fulham and you bet on a Manchester United win. At the same time, you feel that you want to increase your odds from 4/6 to 8/5 by going for a United (-1) and at the end of the match, United beat Fulham by a margin of 2. Your bet wins but in case they win by a margin of 1 goal, they end up in a draw or the team loses, then you lose your bet.
At What Bookie can the best odds be found for
Football?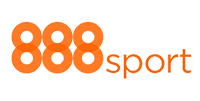 It is one of the top betting sites featuring a wide range of competitions and various odds, betting tips and insights on football. With the site, you can bet on live matches in their in-play betting markets or off-line using their downloadable sports betting app. The site keeps you updated on the latest transfers, match results and gives you the best odds for match bets, Asian handicaps and over/under. The minimum wager on the site is as low as £0.01.
888sport info
betfair is another leading sports betting site with great odds for football fanatics. They cover all leagues and championships both in the UK and internationally. In this site you are spoilt for markets since they have odds on everything from double chances, handicaps, match betting and ante post bets. The latter has exciting predictions like outright wins, predictions on promotions and relegations, bottom and top finishers, league specials amongst others.  They also supply the best odds on the top four English Leagues, this is based on average match odds overrounds since 1/1/17 on English League games.
Betfair info
Betway Sportsbook has a lot to offer football fanatics who are keen to turn their passion for the game into a money machine. They cover all leagues and have a wide variety of markets. They also have jackpots for a certain number of predictions. If you're looking for
new customer enhanced odds
, free bets for new customers, other enhanced odds offers and promotions then Betway has you covered. They also provide match statistics for the last five meetings of every fixture. You can place bets on clean sheets, European handicaps, double chances, goals on the home or away team, over/under amongst others. They also have high odds of 6+ for some of the extreme predictions.
Betway info
Who is the best bookmaker for
Football

and why?

betfair, the bookmaker has a friendly user interface which is easy to operate for new clients. They also offer very detailed information on their markets, odds, offers and bonuses. They have full-time result bets for fixtures across all leagues. Their odds for double chances, correct scores, half time/full time, goals over/under, both teams to score, handicaps, winning margins and ante-post bets are also better compared to other bookmakers. They offer in-game matches where you can make live bets such as next goal scorer. They also have amazing offers such ACCA boost and have a cash out option on most available markets.

Recommended Bookie
Register on the 1xBet website. Fill in all the fields in My Account. Top up your account up to 100 EUR (or equivalent in another currency). The bonus will be credited to your account automatically after the deposit is made.
What do I need to know before placing a bet?
Special offers/Accumulators
Accumulators are one of the money-making machines in football betting for gamers who understand the game well and are willing to take a risk. The accumulator bet is a wager that ties together two or more individual bets. The returns are therefore higher than if individual bets had been placed separately. Double, treble and fourfold accumulator are the most common and popular in the UK. For you to win, all your predictions in the tie have to be correct. In case one of the teams lose, you lose the bet.
Research
Before placing your bet on any team it is important that you carry out background research on the team. This information can be found over the internet, from your bookmaker or from the league websites.
Strategy/System
There are various strategies or systems in the UK market that you can rely on for increased wins. Examples are; Successful soccer betting tips by Perry, all football betting strategies, Asian Handicap Betting Strategy by Eric and Over/Under 2.5 in Football by Vincent.
See Our Betting Offers
126559

Visitors have already used a bonus
11482

Visitors have subscribed to the newsletter